Death By Lightning In The Open Water
Courtesy of Federacion Salvadoreña de Surf, San Salvador, El Salvador.
"Throughout the year, it is very rare – literally almost never – that I do not see surfers along the beach when I am swimming in the ocean off the coast of Southern California, especially in Huntington Beach," said Steven Munatones.
One of the surfing community's youngest Olympic surfing hopeful was killed in a freak fluke of nature. 22-year-old Katherine Diaz was struck and killed by lightning while training at El Tunco beach in southwest El Salvador last Friday [see here]. The Federacion Salvadoreña de Surf reported, "Katherine was a girl very passionate about sports, she was very motivated and happy for the event that was approaching," it said in a statement. "'
Her Paddle Out will be held tomorrow.
Her uncle Beto Diaz, who was in the water at the time with his niece, explained the situation, "Katherine came over to hug her [friend], as soon as she finished hugging her, the noise was heard. She, the friend, was thrown by the force of the lightning strike too, the board threw me back. Katherine died instantly. She excelled at the international competition level, representing her country with pride at both the ISA World Surfing Games and ISA World Junior Surfing Championship."
Surfing will make its Olympic debut in Tokyo this summer.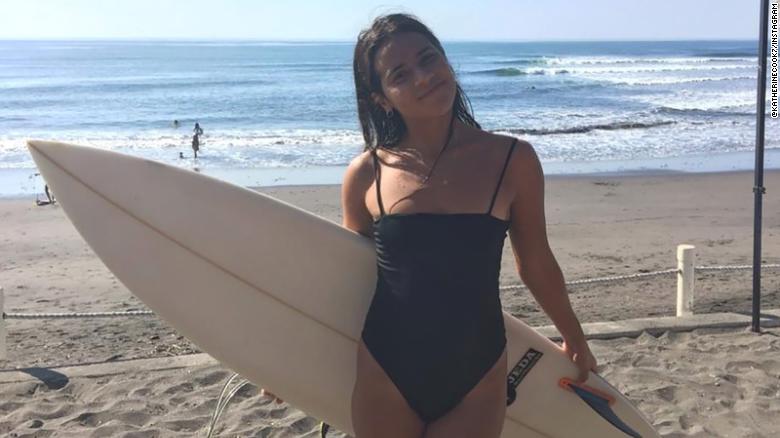 Copyright © 2008 – 2021 by World Open Water Swimming Association
Latest posts by Steven Munatones
(see all)